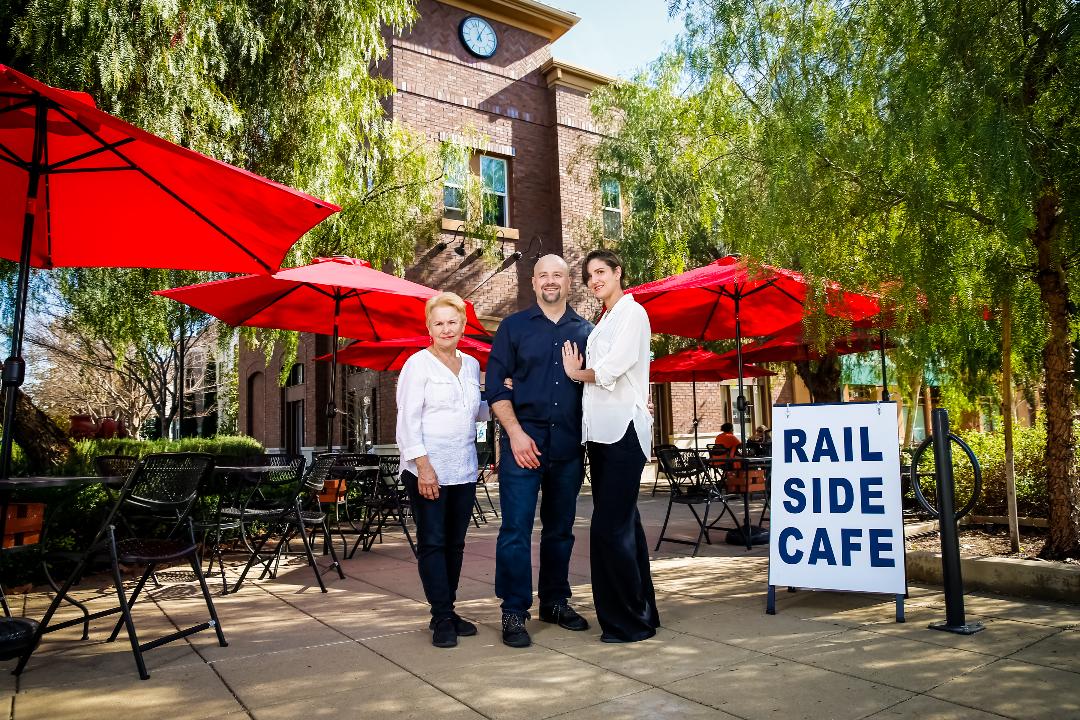 In the heart of San Dimas are quite a few hidden treasures that can provide a change of scenery without traveling extensively. For those seeking a European getaway without the expenses, Rail Side Café offers the perfect glimpse into the eastern setting with its unique menu and charming atmosphere. With romantic French music drifting through the soft breeze in the air as you dine, you could forget the quiet suburbs of San Dimas and believe to be on the enchanting streets of Paris!
Located between Bonita Avenue and Arrow Highway on San Dimas Avenue, this quaint restaurant is easy to miss beneath the abundance of foliage that provides shelter from the California sun, should you prefer an outside dining experience. Owner Josée Normand was inspired by her childhood in Montreal, Canada, where her family owned and operated a restaurant of their own. She shared her vision of opening a restaurant with son Jordan Nachbaur, and in August of 2014 their dream had come to life.
With the availability of breakfast and lunch items no matter the time of day, it is difficult to decide between the fan-favorite Turkey Panini or mouth-watering Locomotive (a filling twist on biscuits and gravy), all while using meats and cheeses from Boar's Head to further emphasize the restaurant's mission to serve quality food. They even brew their coffee fresh with genuine Italian grounds, courtesy of Lavazza, to better reflect an authentic European delicacy!
At Rail Side Café, conversation is abundant, as the staff takes genuine pleasure in connecting with the customers. It is clear by the positive energy and welcoming atmosphere that Josée and Jordan, joined by his wife Amanda, are proud of what they have created. Rail Side Café truly is a place you want to be with your friends and family.